Jack Robert Cardwell – Coming of Age
Jack, who is an apprentice employee at the John K Philips Group Limited, St. Helens, was 18 on Sunday the 26th July 2015 but started his celebrations way before then. The first week in July he spent 7 days with friends, party-ing in Turkey between the 2nd and 9th. Then, on the Friday before his Birthday, there was a mini celebration held in the offices with all his work colleagues (see photograph) before finishing work and having a wonderful weekend with all his mates doing everything an 18 year old would do.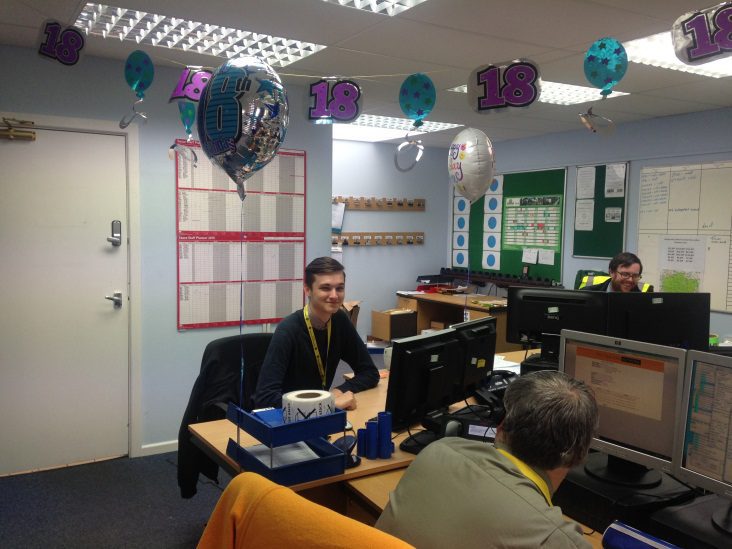 Jack returned to work the following week, older, some might say wiser and everyone agrees – POORER.
Jack started his employment at the JKP Group Ltd in October 2014 as an apprentice office staff assistant and has already worked his way up into the Customer Services Department of the Group dealing with and communicating with, the Groups Customers on a daily basis.
Jack went to Cowley International College where he attained A*'s, B's & C's in 8 subjects and was really pleased when he was offered the chance to work at the John K Philips Group Limited.
He said that " It is a good place to work here, everyone is very friendly and I am enjoying the work I do"