Over the last 2 months, we have had our 'A' Shed converted from a standard warehouse unit into a Food Standard Warehouse.
This has meant using a variety of professional tradesmen to build new walls, seal and insulate the ceiling, shot blast the floor, clean and paint all walls and steelwork structures and seal the floor with a high grade floor sealant.
The electrics have been given a new lease of life, light fittings protected against blown bulbs and falling glass and the security systems has been improved with a selected 'fob' entry system.
Finally, we have installed the latest 'MyRentokil' automated online reporting system for complete pest control through-out 'A' Shed.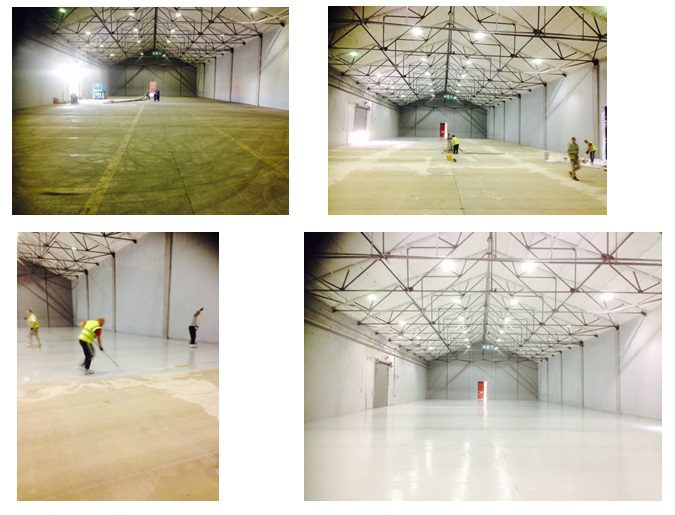 We are sure that everyone who sees these photographs will agree that 'A' Shed has been converted from a very ordinary warehouse to something quite spectacular. (Some may say – Beautiful)
This has now been racked through-out and Customer product stored in the racking.