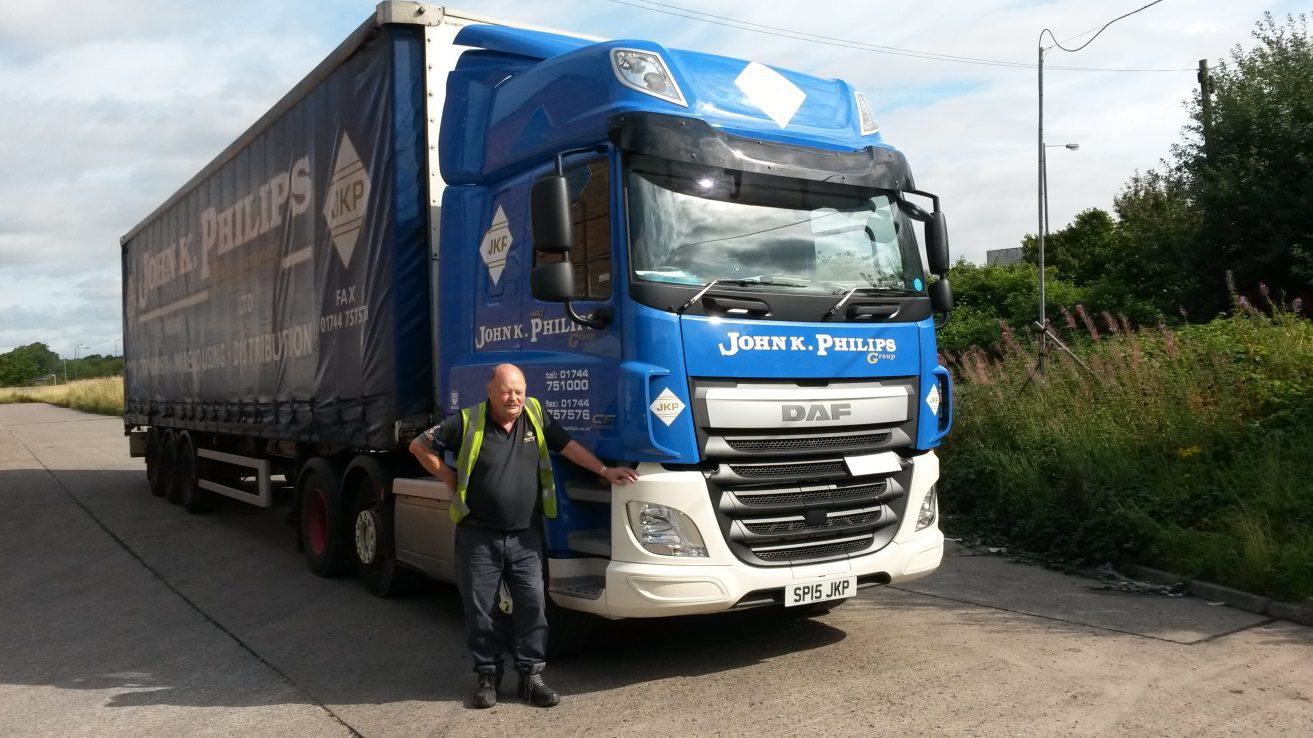 Jim Blundell has worked for the John K Philips Group for just over 25 years – and – as well as receiving his 'Gong' he has also received a brand new 15 reg. artic vehicle as seen in the photograph above.
"Jim is not getting the new vehicle for being here 25 years, said John Philips, Managing Director, he is getting it for being good at what he does – Getting the job done".
Jim joined the John K Philips Group Limited in April 1990 and has had continuous services with the Company since then. The Operations Manager of the Company, John Hardman, said that loyalty should work both ways and Jim has certainly shown his loyalty to the Company with his commitment and dedication over the years and the new vehicle confirms the trust the Company has in Jim.
Jim is one of the most popular drivers in the Company who's cool and professional approach to his job underlies a determination to get the job done on a right first time basis.
Congratulations and well done Jim.